🍣 Become a true sushi Masterchef 🍣
Sushi is undoubtedly the most popular food in the world, but that doesn't mean it has to break the bank. That's why we're here
With our sushi making kits, you can create your own 5⭐️ experience.

Now you can make the perfect sushi and impress your friends with your skills! With a little practice, you'll be making sushi like a pro in no time. Whether you want to impress your friends or family or just have an unforgettable time making food together, we've got you covered.
BEST SELLERS
These tools will help you make the perfect roll, every time!
YOUR FAVOURITE SUSHI IN THE COMFORT OF YOUR HOME!
The sushi maker kit comes with 8 x different shapes: 1 rice fork, 1 non-sticky spatula and 8 pieces of sushi moulds for making different shapes. Triangles, hearts, classic round, small squares, rectangular, animal-shaped, semi-circle, and sector.
It's very easy to get started with step by step colourful instructions. 
1. add the nori to the base of the mould
2. fill it with rice and your favourite ingredients (you don't need to roll them)
3. press it into the mould shape, and that's at.
You got wonderful homemade sushi in a couple of minutes.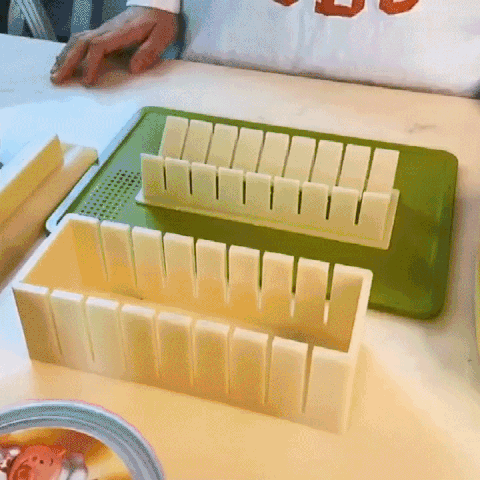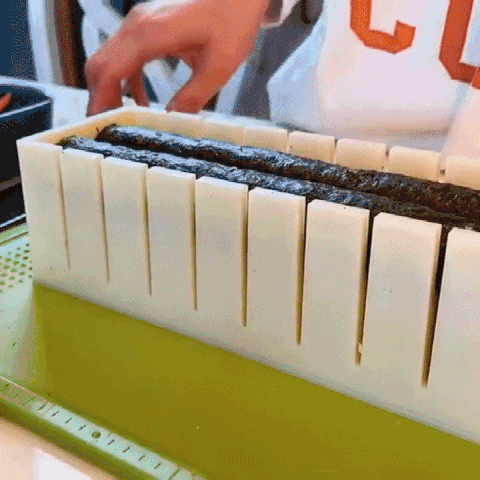 A MUST-HAVE FOR SUSHI LOVERS
Anyone can try it. It's easy to handle and the sushi making kit perfect for anyone beginner or pro. It is suitable for both restaurant and home use.
Have fun and enjoy a delicious sushi dinner with your friends and family, or send a box of your homemade sushi as a surprise gift.

Easy to clean: all components are designed to prevent sticking, BPA free, dishwasher safe for cleaning effortlessly.


Package Content:
Fabulous ceramic serving platter with an irregular form, 3 different sizes and colour range. A wonderful take on functional tableware, appearing to have a slightly squashed look creating an irregular finish on the rim of the platter. 
Finished with a high-quality glaze, these platters. are fabulous to look at and touch.
Top-grade ceramics, healthy and environmentally friendly, Take care of them and they can be used for many years.
🌿 The Sushezi Sushi Maker is the easiest way to make sushi in your own home. Skip the restaurant and create your own favourite sushi rolls in no time.

🌿 With easy-to-follow instructions, you can make your favourite sushi rolls with no trial and error.

🌿 Simply choose the ingredients you love, fill the sushi maker, and you're ready to go. You can also use the Sushezi to make unique desserts like walnut rolls, fudge rolls, cake rolls, and more. Discover the possibilities with a new Sushezi today.

🌿 Weight approx. 200 g, suitable for the dishwasher