Make picture-perfect sushi within minutes, all in the comfort of your kitchen. This set is perfect for complete beginners and seasoned pros. Show off your skills at your dinner party or enjoy quality time making sushi with your family and friends.

The set comes with cute moulds, including a heart and animal shape that kids and guests will love! It also includes a non-stick spatula and rice fork, so you have everything you need from start to finish.

Make sushi yourself in 4 simple steps.

1. Add the nori to the base of the mould
2. Fill it with rice and your ingredients (you don't need to roll them)
3. Press the ingredients into the mould, and just like that, you have the best sushi you have ever made

No-stick and no-fuss, the set is super easy to clean, and it's dishwasher safe.

Now, whenever you have that sushi craving, you can whip out your set and use your favourite ingredients for a tasty meal.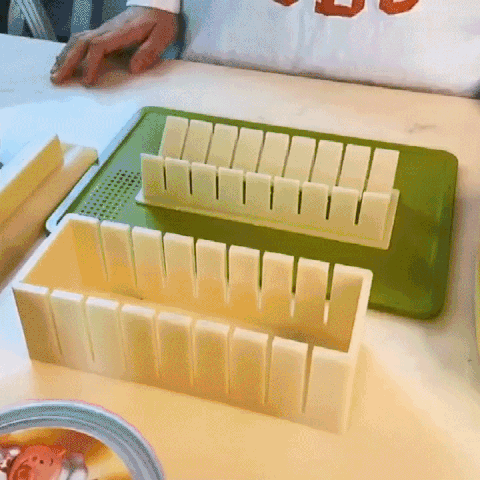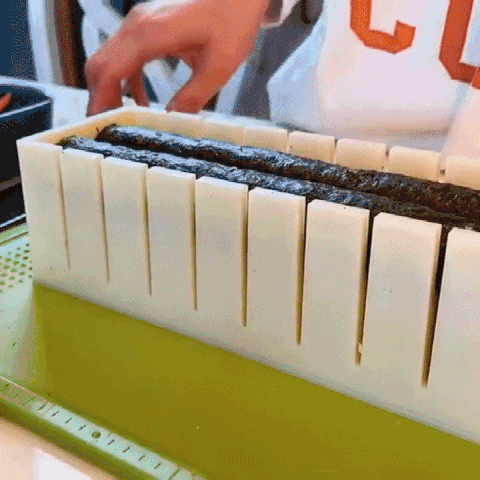 A MUST-HAVE FOR SUSHI LOVERS
Anyone can try it. It's easy to handle and the sushi making kit perfect for anyone beginner or pro. It is suitable for both restaurant and home use.
Have fun and enjoy a delicious sushi dinner with your friends and family, or send a box of your homemade sushi as a surprise gift.

Easy to clean: all components are designed to prevent sticking, BPA free, dishwasher safe for cleaning effortlessly.


Package Content:
Present your food with pride by displaying them on these beautiful ceramic serving trays. The artistic finish gives the plate that makes it pop, they are sure to stand out on any dinner table. The paint creates a textured look that is timeless.

Made to last, the high-quality finish makes these plates easy to clean and ensures that with the right care, they will stand the test of time.

Serve sushi, tapas or desserts on these plates or use them as a permanent ornament in your home. Available in three different sizes and colours.

🌿 The Sushezi Sushi Maker is the easiest way to make sushi in your own home. Skip the restaurant and create your own favourite sushi rolls in no time.

🌿 With easy-to-follow instructions, you can make your favourite sushi rolls with no trial and error.

🌿 Simply choose the ingredients you love, fill the sushi maker, and you're ready to go. You can also use the Sushezi to make unique desserts like walnut rolls, fudge rolls, cake rolls, and more. Discover the possibilities with a new Sushezi today.

🌿 Weight approx. 200 g, suitable for the dishwasher